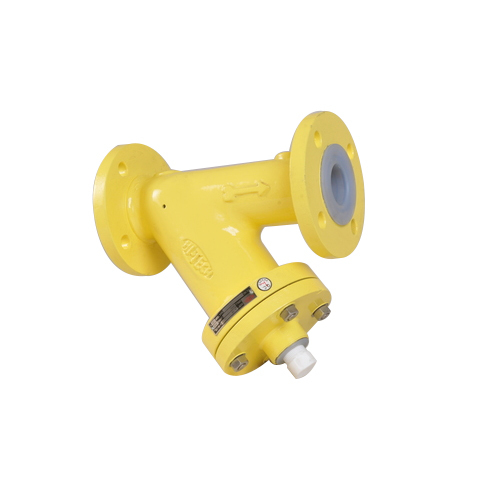 Flanged Y Type Strainer
Product Description
Flanged Y Type Strainer manufactured and supplied by us is a plumbing unit that is specially designed for the flow channels for the removal of unwanted solids. This part is designed as per the industrial standards by using heavy engineering materials and advanced production technologies that make it dimensionally accurate and free from manufacturing flaws. Flanged Y Type Strainer is fixed with a wire meshed element that makes it capable to eliminate small to large-sized impurities. The inner, as well as the outer surfaces of this mechanical component, are provided with paint coating which acts as a barrier against rust and corrosion.
Specifications:
Material Used Carbon steel,
Connections Type Flanged plates,
Surface coating Blue metallic paint.
Features:
High durability that makes it compatible with low to high-pressure applications,
Compatible with air, water, and steam systems,
Easy to clean without the removal from the strainer body.
Advantages:
Can be used with pumps, flow meters, valves, steam traps, and various other process equipment,
It can be used in a wide range of industrial applications such as chemical processing, marine, and power generation.
This filtration unit can be easily installed with the help of mechanical fasteners.