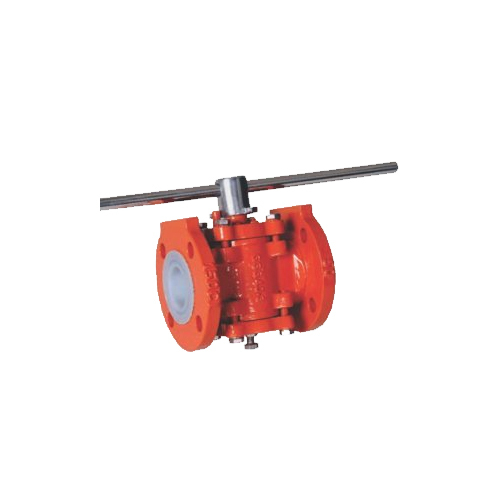 Lined Plug Valve (Non Jacketed)
Product Description
Lined Plug Valve (Non Jacketed) has been specially designed to meet different industrial application needs under corrosive environment. This ASTM standard ductile iron made valve can be accessed in 304/316 stainless steel and cast steel versions. It is designed with stainless steel thrust washer, blind gasket back up and hex head bolt; ductile iron or WCB bottom cover; mild steel lever rod; PTFE diaphragm and wedge ring to name a few. The thickness level of its PVDF/ETFE/FEP/PFA lining is 3 mm to 5 mm as per ASTM standard. Featured with class VI leakage rating, this valve is rack protected and is devoid of any maintenance charge. We are a reliable supplier and manufacturer of excellent quality Lined Plug Valve (Non Jacketed).
Features:
1) Equipped with stainless steel grub screw, pusher nut and pusher bolt
2) The lining design is meant for its complete sealing from top to bottom.
3) Has gone through spark test, pneumatic testing and hydraulic verification
4) Conforms to BS EN 12266-1&2 (2003) testing norms
Technical Specifications:
1) Design Standard : BS 5158:1989
2) Flange : As per ANSI B16.5 / B16.42
3) Lining Thickness : 3 to 5 mm
4) Drilling : ASA #150 /DIN 2632/33 / BS 10 TABLE D, E, F
5) Testing Standard : BS EN 12266-1&2 (2003)