Flush Bottom Tank Valve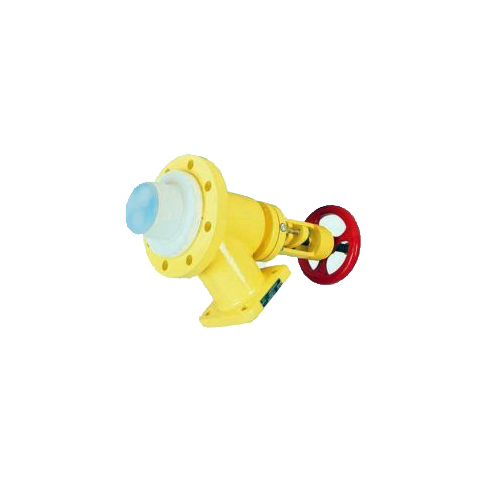 Flush Bottom Tank Valve
Product Description
Ductile iron or cast steel fabricated Flush Bottom Tank Valve uses WCB as its lining material. It is designed with WBB upper cover, lever boss and lined integral ball. This tank valve consists of PTFE made easy to adjust diaphragm, seat ring and sphear bush; mild steel lever rod, hex nut and hex head bolt; nickel plated mild steel thrust washer; spring steel made spring washer and mild steel grub screw. Its disc spring is made of good quality MS and it uses stainless steel backup for its diaphragm.
Flush Bottom Tank Valve Features:
1) With having 3 mm to 5 mm lining thickness range (FEP/PFA), the flange design of this valve conforms to ANSI B16.5/B16.42 standards.
2) Made of superior grade cast steel or ductile iron
3) Equipped with carbon steel or stainless steel jacket
4) Precise design
Flush Bottom Tank Valve Specifications:
1) Lining Thickness : 3 to 5 mm
2) Flange : As per ANSI B16.5 / B16.42