Lined Eccentric Reducer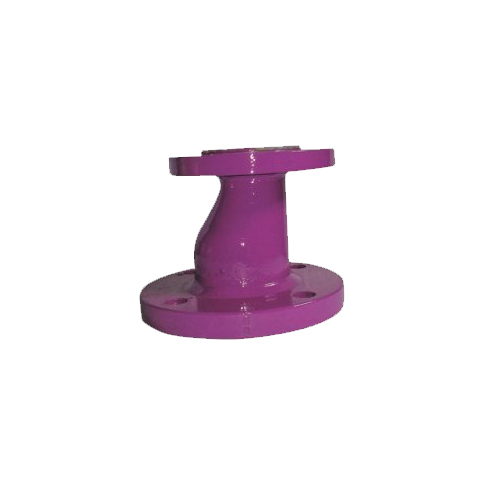 Lined Eccentric Reducer
Product Description
Featured with ASTM grade WPB or cast steel made body, the Lined Eccentric Reducer is used for effective joining of pipe lines. Developed from top grade carbon steel with painted surface, this metal coupling is useful for attaching small and large pipelines via welding method by maintaining similar center line. Notable for its sturdy construction, this coupling helps to strengthen pipelines and ensure uninterrupted flow inside pipes. PTFE/HDPE/PVDF/FEP/PP/PFA made lining material, precise dimension, 150 lb pressure withstanding capacity, leakage protected body and flange type connection are the main attributes of this metal item.
Lined Eccentric Reducer Features:
1) It's flange structure complies with ANSI B16.5/B 16.42 standards
2) 3mm to 5 mm lining thickness range
3) Can be obtained in different flange drilling specifications
4) Verified on the basis of spark test and hydraulic test
Lined Eccentric Reducer Specifications:
1) Flange : As per ANSI B16.5 / B 16.42
2) Lining Thickness : 3 to 5 mm
3) Face to Face : As per ANSI B 16.5 #150
4) Other Flange Drillings like, DIN 2632 / 2633, BS 10 Table D, E or F are also available on request.